Hallo meine Lieben,
I hope you are all enjoying a wonderful and relaxed Sunday.
I found this today and have to share it with you. I think the picture is adorable and the message very important. I can never get enough of unusual animal friendships.
"This Fox And Hound Are Here To Ask You Not To Wear Fur."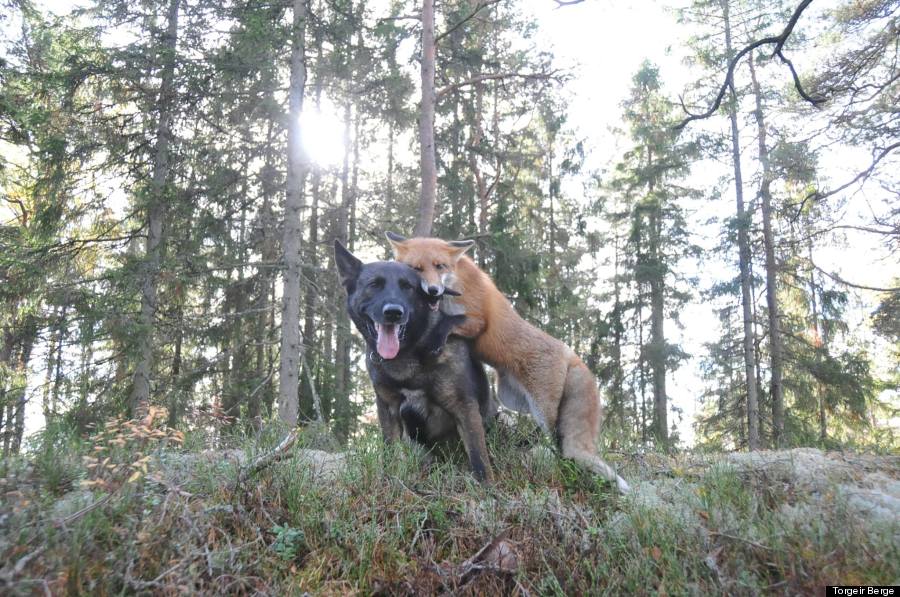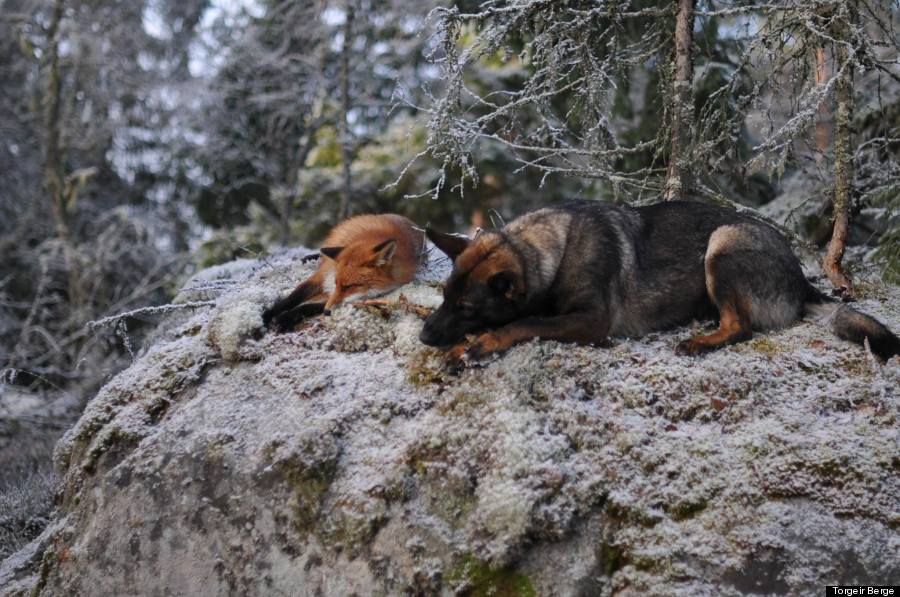 You can find the whole article here.
"Tinni the dog and Sniffer the fox became quick friends, prompting the pooch's owner Torgeir Berge to start a campaign against the highly controversial fur trade after he noticed "how similar foxes and dogs actually are," calling the fox the "dog of the forest." Berge and his friend Berit Helberg plan to release a book sometime next year chronicling the duo, because "no animals should be living like the animals in the fur industry are living."
Berge and Helberg said they plan to donate a portion of the proceeds to help save the Sniffers of the world, and we can totally see why."
Yay for this idea. I have seen too many horrible women wearing fur in the last couple of days. I really don't know what is wrong with the world.
People like Beyonce are not really great role models. Very smart decision to wear fur after declaring that you are on a vegan diet. But I guess everybody can see that this woman does not eat vegan because she cares for animals. She only cares about herself and some publicity.