Hallo meine Lieben,
happy Tuesday! I hope you are all doing great! You can link up with Alyssa here.
1. Robbie Williams recorded a new Swing album which is very exciting. I can't believe I have not heard about this before. I need to listen to it as soon as possible. I love "Swing when you're winning" so much. It's an album which never gets old. And let's be honest, Robbie Williams never gets old either. I am usually more into indie/alternative/punkrock kind of music but I can always listen to RW.
2. I have been to three Robbie Williams gigs and all of them were fantastic. Then a couple of years ago my friend Julia and I got tickets for a Take That concert but I got a kidney infection and could not go. I was so mad.
3. I still have a souvenir from a 2003 Robbie Williams gig on my key chain and I think it will stay there forever.
4. I should not talk about Robbie Williams so much.
5. I think I am in desperate need of this necklace. It is from a Dutch store called RabbitsFantasyWorld and I guess it is perfect for a crazy bunny lady like me.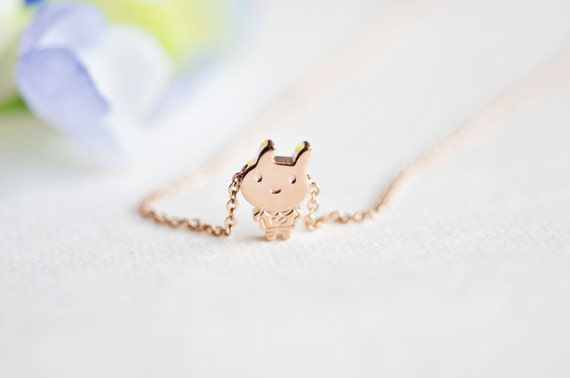 6. I am currently addicted to vegan marshmallows. I can't even put into words how delicious they are. They taste like marshmallow heaven. Thank you so much, Em! You rock!
7. I went to the book store yesterday and I found 21 new books I want to read. My book wishlist is growing and growing. Well, I guess there will be some books under the non-existent Christmas tree.
8. Does anybody have a good recipe for cinnamon rolls? It does not matter if it is vegan or not, I can "veganize" it.
9. I am disgusting by a person called Melissa Bachman. Never heard about that woman before but it seems like she is some kind of TV presenter. When you pose smiling and holding a gun next to a dead lion and say things like "An incredible day hunting in South Africa! Stalked inside 60-yards on this beautiful male lion...what a hunt!", then you are a terrible and disgusting human being. Hunting is not a sport. And congratulations to that stupid woman for killing an defenseless animal with a gun in a fenced area. Great achievement. It's sickening.
Have a fantastic Tuesday!