Hallo meine Lieben!
Happy Thursday! Please link up here for another Random Thursday post with a fantastic topic.
It is time for some revelations. I am pretty excited to read the other girls' posts.
Secret #1.
When I was a kid I totally looked like a boy.
Must have been at the age of 7 or 8. I did not care for girly stuff like Barbie dolls etc. I played soccer, I loved to play in the mud and get dirty and I had a huge collection of toy cars.
Need proof?
You can have proof. See here.
This picture was taken at a vacation to the North Sea. There was a group of boys that played soccer together every day. Only boys were allowed to play with them. So I told them that my name was Daniel (that was my parents' choice of a male baby name) and joined their team. They believed me. Even when I was wearing a pink shirt and red pants. My parents had to call me Daniel for the rest of the vacation.
True story. My Dad still loves to tell it and embarrass me.
Secret #2.
It took me an embarrassing amount of time to figure out what this sign exactly means.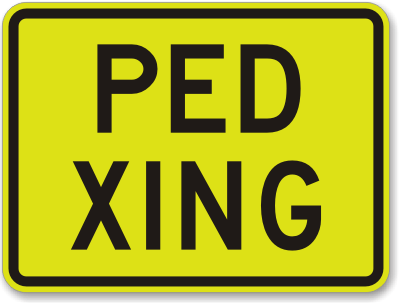 I mean, I knew what it stands for but I had no idea that "ped" means
"pedestrians" and how I am supposed to know that 'xing" means "crossing"? I am German! Come on!
Please, tell me your secret!