Hallo meine Lieben
how is your week going? I hope you are all doing fine.
It's time for another Random Thursday. I really love this link-up! It is always so much fun to read the other girls' posts.
I do love cosmetics. A lot. It is so much fun to discover new products but there are some that I stick to for a longer time because they are soo good that I don't want to live without them anymore. And here are some of them.
Lime Crime lipstick in "Coquette"
I think this lipstick has the perfect nude shade. I don't often wear bright lipstick shades. Not that I don't like them but I always feel like a clown when I wear them. This shade is great to wear it every day. I also love the texture of the lipstick
Lime Crime Velvetine Lipstick in Suedeberry
This is what I wear when I want to feel like a clown. Just kidding. I am trying to get used to wear brighter colors. Because I think they look fantastic. But mostly on other people.
Obsessive Compulsive Cosmetics Lip Tar in Hoochie
I would love to own all the shades they offer. Such a great product. Plus it lasts very long. I probably own too many lip products.
Beauty Without Cruelty Nail Polish in Geranium.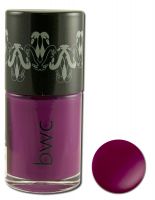 I can't get enough of nail polishes and I think this one has the perfect purple shade. I probably own more nail polishes than I need but this one is my favorite at the moment.
Lush "You snap the whip" body butter.
First I wasn't sure about how to use this product because it is basically a huge black block that you rub over your skin. But after I first used it I was in love. And I have to admit that I had to smell my own arm the whole time because it smells so incredibly good. I can't even describe the smell but there is blackcurrant and macadamia oil in it.
Smith's Rosebud Salve Balm.
First of all, I love the smell of roses. I am also a huge fan of all kinds of lip balms. So this seemed to be the perfect product for me when I saw it at the Sephora store in Las Vegas. And I was right. Love that stuff. Makes my lips feel so smooth. Plus it smells incredible.
Well, there are more products I love to use but I guess it is enough for one post.
And now, please tell me what your favorite beauty products are? And are there any products you really hate?
Have a wonderful Thursday!
All the products are cruelty free and vegan friendly.