Hallo meine Lieben,
I have seen that link-up so many times that I though I might have to join at least once. So here we go.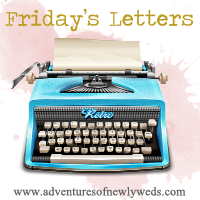 Dear David,
thanks for being my rock star husband. You are awesome. Thanks for keeping up with my silliness, thanks for going to the huge book store, thanks for always telling me when the neighbor's kitty is outside waiting for me and thanks for watching Awkward with me! You rock!
Dear bookstore,
I can't wait! You offer 32 rooms full of books and I am very excited to spend a lot of hours there. I am sure we will be great friends. But don't make me spend too much money, okay?
source
Dear Sticky/Yoda,
for me you will always be my Yoda because you look like him. But you are also a very sticky kitten. I am so glad you are doing better and you will always have a place in my heart. You are adorable. Thank you for making me smile!
Dear pepper plant,
thank you so much for growing. I did not expect you to do that. But can you please tell basil plant to start growing too? That would be very nice.
Dear stupid fur farmers,
I hate you. You are terrible people and you should die a cruel death.
Dear friends,
I hope you will have a wonderful weekend! Thanks for being so awesome!