Hallo meine Lieben,
I am excited because it is time for more random things on a Thursday with Lin, Em and Sarah. Make sure to join the fun!
This week's topic is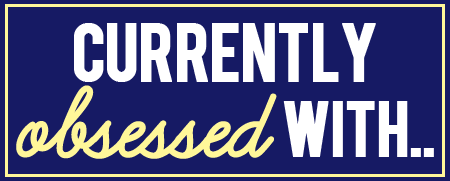 Lin made this for me! Isn't that awesome! Thank you so much, Lin! You rock and you are such a sweetheart!
I am currently obsessed with...
This little kitten...
I visited her yesterday (yes, it's a girl. Not a boy) and I am so happy that she is doing so much better. She is still getting medicine but she is a very active, happy kitten.
This dressing table....
source
It would be awesome to have a dressing table. My beauty products are all over the bathroom and I never find what I need. So it would be awesome to have this little fabulous table for all my stuff.
Books...
We will go to a huge book store this weekend and I couldn't be more excited. I love to have lots of books around me so this will be book paradise.
My Kindle Fire...
I still buy lots of "real" books but it is so great to be able to carry hundreds of books with me.
Awkward...
source
Love this show. David started to watch it too and he likes it. Yay. Which means that I have a good reason to watch this show a second time. Another reason is that it's just so damn good.
Traveling...
source
I would love to travel to so many places with David. We really need to do a trip around the world someday. Ireland, Iceland, India, New Zealand, Christmas Island, Cuba, Latvia, Scotland, South Africa, Canada.....
What are your current obsessions?