Hallo Ihr Lieben,
first of all I want to thank you guys for all the lovely comments on yesterday's post! It really means a lot to me that you enjoy reading my posts and take the time to leave me a comment. You are so wonderful and I am happy that I met you! Since I started blogging I have met so many fabulous people, I love reading your blogs and your comments, you are all so wonderful and it means so much to me that I can share my thoughts with you! You rock!
Every day is an adventure for me, there are so many differences between my two countries, some are weird, some are funny but it is always very exciting for me to discover all these things that make my life so special.
You can find number 1-5 here.
So here are some more random facts about America and Germany. I know that many things in America are different from state to state so I can only talk about my experiences.
An American in Europe. He does not look excited!
6. the flag and pride.
Okay, I can see a big difference between the two countries here. Lots of people have the American flag in front of their house, you see the American flag on postcards, paper plates, stickers on cars, clothes...everywhere! People are completely excited to be American and they show it. I like that! I mean, it is cool that they get so excited about it, I like excited people. Americans love their country but they also love other countries and want you to tell them more about the place you come from.
In Germany you barely see the German flag. Sure, you see them in front of government buildings but that's pretty much it. People don't have the German flag in front of their house. It's completely different to America. I mean, Americans can say that they are proud to be American. But honestly, I don't think that Germans can say it like that. It's our history. When you say that you are proud to be German then people think you are a Nazi. That is kind of sad. Yes, we have that history. But it is not like that anymore. Germany is a nice country and I like to be a German. Would I say that I am proud to be German? Probably not. Because it sounds weird. I think the only time you see German flags everywhere is during the World Cup or the Euro Cup. People go crazy, paint their faces in black-red-gold (yes, me too), have flags, wear the shirt of our team and we all watch the games together in front of a huge screen. It is called "public viewing". I love it. People are proud to be German during that time because of the Fußball. We don't show it the rest of the time.
The same applies to the national anthem. You don't sing the German national anthem without a
Fu
ßball
match. I hear the American anthem all the time.
7.movie titles
I have talked about this before but sometimes it bothers me how stupid German movie titles are. I feel a bit ashamed when Germans translate the original title to something completely stupid. I mean, there is no need to do this. You can just keep the original title like other countries do. But I guess Germany can't because they have to show that they can dub every single American or English show or movie. Personally I can't watch most of my favorite shows in German. It just sounds weird. One of my most favorite shows is "Friends". I have watched all seasons several times. But the German version is so NOT funny. I don't know who translated the show but these people had the talent to ruin most of the jokes. And the voices just sound weird. I prefer to watch the original version of the shows and movies.
No, I won't watch "Meet the parents" tonight, I will watch "Meine Braut, ihr Vater und ich" (My bride, her father and me) because the title sounds so intelligent.
8.bread
America, you are a great country but I have to say that your "bread" stinks! Sorry, but it is true. I am used to have really nice dark bread, with a yummy crispy crust and lots of grains it in. That's what I am talking about:
I am not really satisfied with your soft weirdness you want to sell me as a bread. For me it's toast because I have to toast it first to get something crunchy. Plus: No grains. It tastes like paper. It really does.
I am sure I would be able to find a good bakery somewhere, maybe even a German bakery. But unfortunately not here in town. I am thinking about baking my own bread. I miss my German Brot, I really do.
9. holidays and vacation time
David always says that we Germans are lazy because we have so many vacation days and holidays. Today is a holiday in Germany by the way. No work. At least in my state. So yeah, we do have many holidays in Germany and we have at least 30 vacation days every year.. That does not mean we are lazy but I guess our whole life is not just work. Wouldn't it be nice to have some more vacation time? Do you really like to work that much and have only 15 vacation days a year? Yeah, I thought so. So that's a big plus in Germany. It is a question of "live to work" or "work to live". Sure, lots of people like to work and love their jobs but there is more in life than just work. I prefer to have some more free time for traveling, doing things with my family, read books or just relax. I really do. And I am sure every American would be happy about some more holidays and vacation days.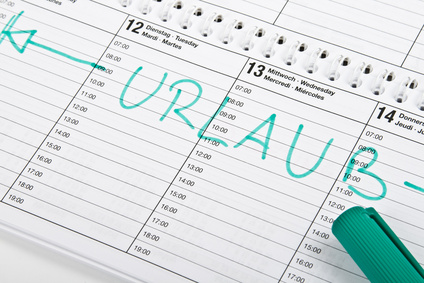 10. shops are always open.
I think Germany is moving in that direction. I remember that a couple of years ago stores closed at 4pm on a Saturday. Or even earlier. It depends on the size of the store. Now you can say that most stores close at 8 pm and they are always closed on Sundays. There are some exceptions to that. For example some stores are open the Sunday before Christmas. But that's usually only a couple of hours in the afternoon. Some stores are even open until 10 pm in some bigger cities. So yeah, that's different to America because all the major grocery stores are open 24 hours a day. And that is almost every day. That's okay but I really have to say that I don't need that. I never had the desire to go shopping on a Sunday. Never. And I don't need a new outfit at 10 pm. I really don't. Sure, it is nice that when you bake a cake on a Sunday afternoon and you are out of flour you can just go to the store and get some. But when does that really happen? I never needed that. When I wanted to bake a cake I got the ingredients on a Saturday. Or I went to my neighbor to borrow some flour. Sure, some people work every day and maybe they only have time to go shopping on a Sunday. Okay, I guess for those people it's kind of nice that the stores are open all the time. But how many people really need that? I don't know. Personally I like to have a relaxed Sunday without any shopping. Sunday is my day to read books, catch up with some shows, watch a movie, go hiking etc. But I don't need a new outfit that day. Or do my grocery shopping. Maybe it is just because I grew up with closed stores. But I can survive like that. I really can.
11. handshakes
Okay, I need your help for this one. I feel like in Germany people do a lot more handshakes. Especially in business situations. Or let's say: when you go to a doctor do you shake his/her hand? I shook a couple of hands here in America and I always felt like people look at me in a strange way. Is that just my imagination or are handshakes not a very common thing in America?
Okay, that's it for today. :) But there are still some differences left for more posts.
I hope you are all having a wonderful Thursday!
Lumpi is asleep but he wants me to say hi to everybody!
Katrin