Hallo meine Lieben,
this week i decided to tell you a little bit about my favorite beauty products. I love to read about other people's favorite products so I thought you might enjoy that too. Maybe I am wrong but it is definitely fun to write about it.
I am linking up with Lin and Amber.
So here are ten of my current favorite beauty products. I apologize in advance for all the Lush products you will see. But I really like that stuff and can't get enough of it at the moment.
1. Face cleanser.
Lush, Buche de Noel.
I swear, I would love to eat that stuff. It smells so incredible and christmasy and delicious. I can barely resist but i haven't tried a bite. Yet. There are almonds in it, cranberries and cocoa butter.
2. Lipstick.
Lime Crime, Coquette.
Honestly, I just can't resist a purple lipstick with glitter unicorns on it. Plus the shade is really pretty and nude. I got it from David for my birthday. He knows me.
3. Hand cream.
Lush, Handy Gurugu.
My hands are pretty stupid, the skin is always dry and nothing else helps me. I don't know. There is lots of good stuff in it...almonds, cashews, pumpkin seeds, herbs. The smell is incredible and it really helps my skin.
4. Body lotion.
Lush, Sympathy for the skin.
I know, I am boring but Lush products really work for me. This one contains bananas which is pretty awesome.
I also love the You snap the whip body butter by Lush. It contains charcoal and blackcurrant and it was weird to use it at first but it definitely works and smells like paradise.
5. Lip Scrub.
Lush, Mint Julips.
Well another product I just want to eat because it smells like chocolate and mint. I don't even like chocolate in combination with mint but this is awesome. Weird, I know. Plus it makes your lips really smooth.
6. Face mask.
Lush, cupcake mask.
It is a chocolate mask. So it is a winner. I would also love to try some other face masks from Lush. Oatifix is on top of my list. One of my friends says it tastes like cookie dough. Sounds amazing to me.
7. Nail polish.
Beauty without cruelty, Geranium.
I am in love with that color. It is such a pretty pinkish purple. I love nail polish and I have so many colors but this one is my absolute favorite.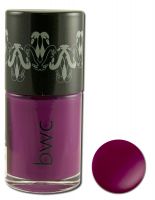 8. Moisturizer.
Alverde, wild rose day cream.
I am a huge fan of everything that smells like roses. So this cream is my hero. It's especially for dry skin. I love the products from Alverde because they are all natural.
9. Soap.
Lush, rock star.
They call it bubble gum soap but it does not really remind me of bubble gum. It is pink and smells like vanilla and that is all I need to make me happy.
10. Things I would love to own.
I guess you can see a pattern. I am really into Lush and all products that smell good. So I would love to spend some more time in a Lush store and get some nice new products such a a new shampoo and some bath bombs. I also want to discover some new products because I can't use Lush products all the time. That's kind of boring. So I am counting on you. Do you have any recommendations? What works for you?
Have a lovely Tuesday!
PS: This post was not sponsored by Lush.