Hallo Ihr Lieben,
I picked a very rainy day to visit Monschau in Germany. My parents have been there 15 years ago and they always talked about the city so I wanted to visit it too.
It is located in the Eifel region in western Germany in North-Rhine Westphalia. Monschau was first mentioned in 1198 and is famous for its castle and the "Red House" which was the home of the Scheibler family, famous German industrialists. It was a cloth mill and is a museum today. The furnishing is magnificent and I was tempted to steal some of it.
It was a very interesting trip and I want to share some of my pictures with you.
A picturesque side street.
The red house is very famous for its beautiful wooden staircase.
I loved the color scheme of the rooms in the red house. Some of the pictures are painted on the wallpaper.
My favorite room. I like the combination of dark brown and green. The wallpaper is beautiful, flowers and birds.
Each room has an impressive fireplace.
Walk back from the castle to the town center.
The red house. The Scheibler family lived in the left side of the house, the right side was the office and production place.
Monschau is located on the river "Rur".
Das Weihnachtshaus. The Christmas house. You can buy Christmas decoration all year long.
I must have this door knocker!
There are lots of little art shops in Monschau too. You can find everything you like, paintings, statues, fabrics, handmade purses and clothes. Monschau is also famous for its mustard mill. You can buy all kinds of funny flavors there.
All these paintings are painted on the wallpaper. Even the frames.
If you ever have the chance to spend some time in western Germany you should spend a day in Monschau.
Oh, and please go over and check out Alissa's blog Graceless lady! She is great and will definitely make you laugh!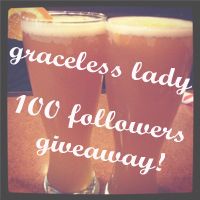 Have a lovely day!