Hallo meine Lieben,
I am linking up with Lin, Natalie and Kailyn for another round of Random Thursday! The topic of this week is:
I love this topic! There are so many places I want to see so I would need a couple of vacations. So I guess the perfect vacation for me would be a trip around the world. I would be able to see a couple of wonderful places in just one trip.
It would be a little hard to pack for a trip like that because I would love to travel to many different places with a different climate. So I would need at least 2 suitcases. I am sure David would not pack as much as I would so our baggage won't look too embarrassing.
And these are the places I would visit on my first trip:
Colorado, United States of America
We have been there last year on a road trip and I know that it is David's favorite place to be. So I think it would be perfect to start our trip there. We visit some of the breath-taking state parks and enjoy the nature there. We can do some hiking and camping and get ready for our trip around the world.
Havana, Cuba
I am not sure if Americans are allowed to travel to Cuba. I have read that they are not allowed to spend money there. So I am not sure if David would be allowed to travel with me if I spend all the money. Not sure. But aside from the travel restrictions I would really love to visit Cuba some day.
The architecture is fantastic and I would love to sit in front of a cafe in Old Havana and smoke a Cuban cigar.
Rejkjavik, Iceland
You probably know that I am a huge fan of Icelandic crime novels. And I would really love to explore this land someday. It looks so fantastic and mysterious. I would start in Rejkjavik but then travel around the whole country to see all the nature.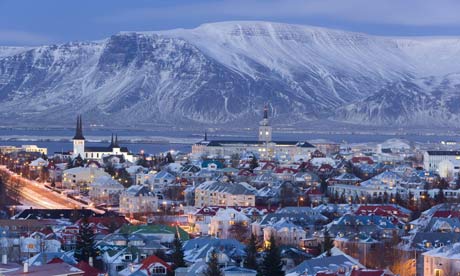 Cork, Ireland
I am a little obsessed with Ireland. When I am old I want to live on a farm in Ireland with a lot of rescued animals. On my trip around the world I would love to see the beautiful nature in Ireland and drink a Guinness in an Irish pub.
Delhi, India
I started to read about the Indian culture and the country when I was a teenager and I am fascinated. Plus I really love Indian food. I would love to experience the Indian culture because it is so different to the culture I grew up in.
Christmas Island, Australia
When I was a teenager I read a book about a couple who traveled around the world. And they visited Christmas Island. I was so fascinated by their description of this tiny island that I decided that I want to visit it someday.
Every year in November the mass migration of the Christmas Island red crab starts. Millions of animals wander from the woods to the coast. And I want to see that.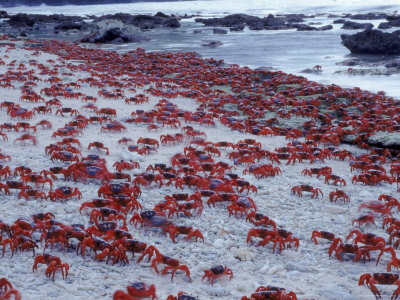 New Zealand
The nature is fascinating and I really want to see a kiwi.
There are many more places I want to see but I think this is a good start.
What is your dream vacation? Have a lovely Thursday!